Ronaldinho has announced the upcoming release of a collection of NFT. Soccer star turns to non-fungible tokens (NFT).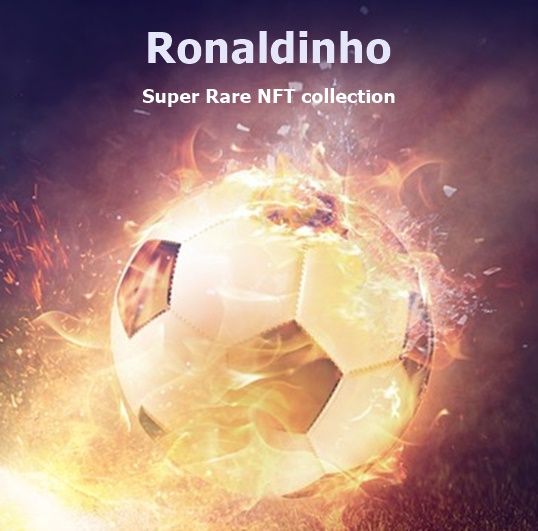 Ronaldinho has indeed announced an upcoming NFT collection, with a private dinner in Dubai to boot. The announcement was made by the latter on Twitter.
The drop will take place on the non-fungible token platform Influxo. The latter inaugurates its services with NFTs that represent key moments of Ronaldinho's career. The footballer was known in particular for Paris Saint-Germain, F.C Barcelona and AC Milan.
INFLUXO, based in Rio, will have to auction seven NFTS representing Ronaldinho with a starting bid of 20,000 USDT (Tether).
The first sale is composed of 7 non-fungible tokens. Each piece is offered at a low price of 10,000 dollars. The highest bidder will not only receive an NFT, but also a private dinner with Ronaldinho and a two-day stay at a 5-star hotel in Dubai.
A second NFT sale will also take place, with the theme "Sports Legends". There will be 6 of them, but it is not yet known what they will represent, nor their price.
Ronaldinho and the sport in general is getting more and more involved in NFT:
The field of sports – and soccer in particular – is gradually opening up to blockchain and non-fungible tokens. The Sorare game has thus distinguished itself during the European Cup 2021, which took place recently. It had tokenized the French team through trading cards.
For the same occasion, the captain of the Italian team, Giorgio Chiellini, had also launched a collection of NFTs, thanks to Solana (SOL). David Trezeguet had also tokenized his golden goal during the victory of France at Euro 2000. We should therefore continue to see mythical moments of sport integrated into the blockchain.
About INFLUXO:
INFLUXO is pioneering the future of digital collectibles with the strong backing of investment group INBlockchain, which dominates the blockchain market in Asia. The platform uses cutting-edge technologies from BigONE, a global digital asset trading platform. The proprietary marketplace offers its own NFT wallet, trusted payment rails and secure offerings, as well as trading on RumSystem and the Ethereum blockchain (ETH/USD).