Lord of Power Golden Eagle and its GDE token. Lord of Power is a web3.0 strategy game built on blockchain technology. Discover its characteristics and direct access to its official website.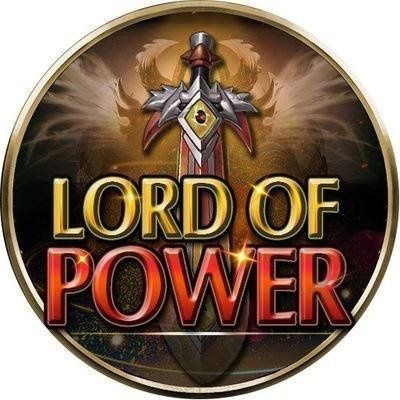 Lord of Power, a place where you can enjoy a new gaming experience and make money simultaneously!
The development team for this game has many years of experience in this field. For years, they have been thinking about how to bring more happiness and value to the players.
Now, with blockchain, and more specifically with NFT technology, it is possible to achieve this goal. By encoding game characters and objects in NFT and creating marketplaces for them, it is possible to give them real value that users can benefit from.
If you follow NFT news, then this ecosystem should interest you. Indeed, the goal is to build a leading NFT ecosystem in the blockchain space that delivers sustainable value to users and investors. The integrated ecosystem includes Lord of Power, a highly liquid NFT marketplace, world-class collectibles and the Lord of Power community.
Lord of Power, introduction:
In Lord of Power, all game objects are represented as tokens (GDE) on the blockchain network. Thus, in the game, all items can be owned by the users or anyone, with each players being both a participant and an owner. Playing good games allows users to accumulate more in-game currencies (homogenized tokens, such as platform tokens or game coins) or NFTs (non-homogenized tokens) representing in-game assets (such as items). The key to Lord of Power is that once these assets are acquired, users can convert them into other cryptocurrencies or fiat currencies in the market to generate disposable revenues.
Through the global landing of GameFi model, Lord of Power will build a bridge among each continents, allowing human beings to understand the new world of chain tourism built by blockchain from a new dimension.
Lord of power is a gamefi game with NFT equipment as the core. It presents decentralized finance through the game. It is a game mode combining game and finance. Players can optimize and upgrade the game according to the characteristics of the game.
The game has a collection of mining, territory construction, card collection, equipment building, resource collection, combat and other playing methods. In the later stage of the game, large-scale combat modes such as territory war and kingdom war will be opened.
Users' assets can not only be used as equipment or tools in the game, but also can be rewarded and rewarded in the process of playing the game.
Play to earn, application plate:
Play to earn (P2E) is a popular business model in the blockchain game world, which corresponds to the common F2P (Free to Pay) model in the real world game industry, which means that players can play for free but if they want a better game experience, they need to pay. In fact, the P2E's business model has a long history in traditional games, some of which have a group of players to make money by selling equipment or equipment. In blockchain games, this model is upgraded, and players can make more revenues by playing games with cryptocurrency-based assets (NFTs).
By actively participating in these virtual economies, players can earn rewards, such as in-game assets, which can then be traded or sold in the open market. This is an important shift in the game world, since in-game assets have traditionally been traded only in the game ecosystem, making it difficult for players to trade or sell their digital assets outside the platform.
In this ecosystem, the Play-to-earn mode will become one of the core points of the game.
Making money while playing is the biggest selling point of the Lord of Power. Creating equipment, copies, etc., will not only make the game pleasure, but also make tokens and equipment, props, NFT, etc., which can be sold in the blockchain market.
Golden Eagle, GDE token:
Eco-token: GDE
Golden Eagle (GDE) is the native token of this ecosystem. Lord of Power Metaverse is a virtual continent where users can socialize in the metaverse, own lands, cast equipment of all quality, build shops and various other types of buildings, and create and play games.
Game token: SVE
Silver Eagle is the Metaverse game token. It is mainly used for raid tickets, equipment recycling, building maintenance and other in-game functions.