JumpX – The leading crypto-backed workout app. Discover the characteristics of this ecosystem and the direct access to its website.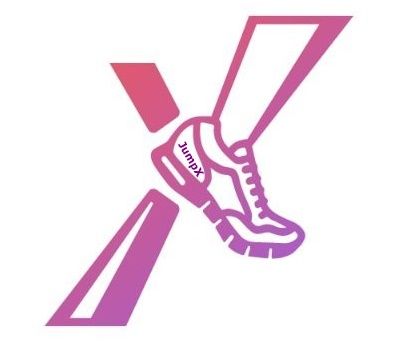 JumpX: the very first combined earning-through-movement lifestyle app that offers move2earn, ride2earn AND drive2earn.
JumpX introduce:
Here is a perfect blend of Game-Fi and Social-Fi elements to give you a daily activity motivator for any and for all, whether you are walking, running, riding or driving.
To start, users just need to equip NFTs in the form of Sneakers, Bikes and Cars. As they move, by any means, they earn game tokens. These tokens can be use in-game or simply cash out!
Mission:
The goal is to encourage people to adopt a healthy and active lifestyle.
To achieve this mission, it is clear that web 3.0 offers a perfect mix of tools like NFT gaming, native global currency, community effect, etc., which bring the interesting elements of game-fi, social-fi and real money rewards.
Furthermore, linking a person's essential daily activity to web 3.0 allows us to bring about mass adoption of web 3.0 in the easiest way possible.
JUMPX token:
Symbol: $JUMPX
Total Supply: 1,000,000,000
Tokenomics: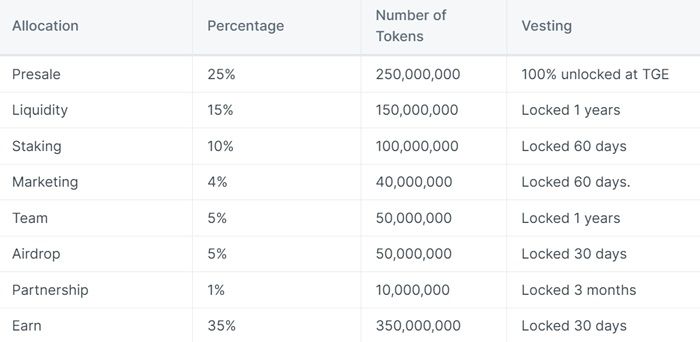 Getting Started:
To start, users need to download the JumpX application
Download the JumpX application (link will be provided soon)
Sign-up for JumpX
After getting access to the app on your respective device, you will be able to sign up for JumpX with your email address. You will receive a verification code that you need to key in to enter the app
Create a new Wallet
Click on the Wallet icon on the top right corner of the screen.
The app will generate a 12-word secret phrase. This will be used to recover your Wallet if you uninstall the app or forget your password. Important – Note this phrase and save it somewhere safe (Write it down physically and store it somewhere only you will have access to.)
Buy $JUMPX tokens and transfer $JUMPX into your in-app Wallet
Purchase a Bicycle, Sneaker or Car
Head over to the Marketplace and pick out a Sneaker or a Bicycle! You can use the Filter tool to look for a Sneaker/Bicycle type of your preference.
Ensure you have enough $JUMPX for the purchase
Congrats! You are all set. After the purchase of a Bicycle or Sneaker, you can start your JumpX journey immediately.
You can easily download JUMPX app on Google Play Store and Apple Store.