Intelly, introduction. Here is an introduction to this ecosystem allowing to know its assets and the direct access to the website of the project.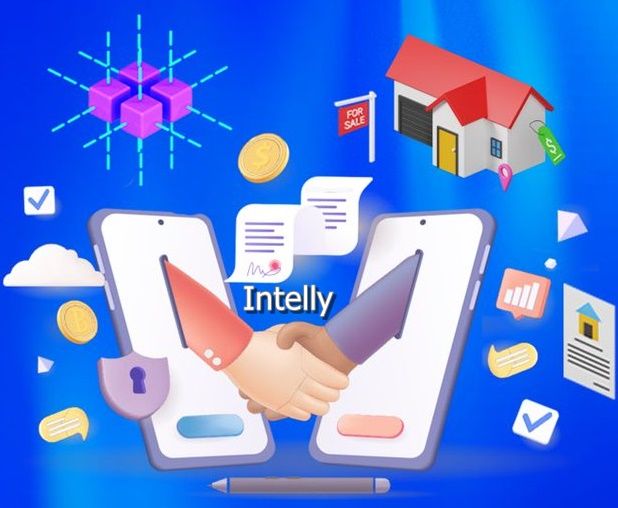 Intelly, goal: to enable people to invest in real estate development and real estate with the power of blockchain.
Intelly, introduction:
Real estate has traditionally always been one of the biggest industries in the world. Exceeding Hundreds of trillion in locked value, globally. Real estate assets have always been a great way to store and create wealth.
In fact, Real estate is such an important industry that it has acted as an anchor for economies. One of the reasons for this deep trust in real estate assets and their future is due to basic human needs, housing and shelter being one of humanity's crucial needs, in the past as in the future. The trust in real estate and its necessity for our economies has been reflected in land and property prices. According to U.S. Census Bureau and the International Monetary Fund, the sales prices of new homes consistently increased in value from the 1960s to 2007, before dipping during the financial crisis. Subsequently, sales prices resumed their ascent, even surpassing pre-crisis levels.
Enhancing property development and real estate with the power of blockchain
Real estate provides one of the safest types of income, simply because housing is one of the crucial needs for humanity. By investing in an asset that has rental income, you can get a part of the profit in accordance with your investment.
The benefits of this project: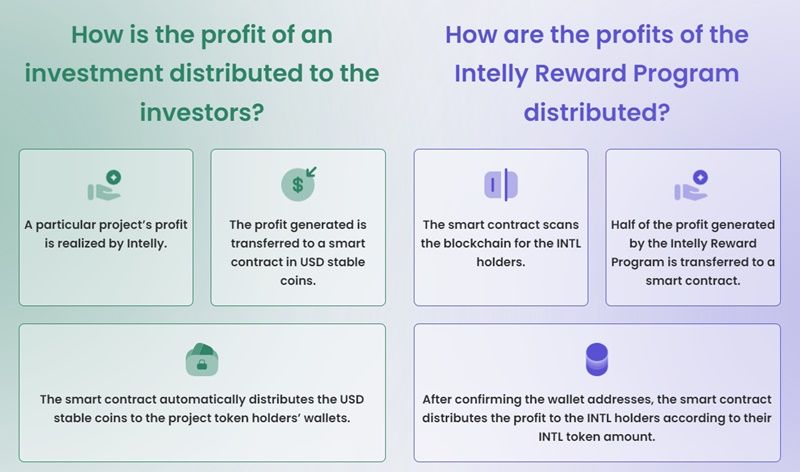 Intelly provides large construction companies with a steady stream of funding for their project and allows them to focus on construction. The project offers private investors, individuals, to invest in projects they might not otherwise consider.
Companies can launch multiple projects at once because of the cash flow offered by the platform. Through this system, they share the profitability with Intelly investors.
Each can invest with other investors creating a funding pool for the investment, allowing you to increase the position and get higher APYs.
The platform archives this by splitting the investment on the blockchain and tokenizing it via I-NFTs, these can then be purchased by investors on the platform, who will receive fractional ownership of the investment.
The process is fairly simple and does not require expensive real estate investment procedures, making the sector accessible to a wider range of investors.
Unlike other crypto assets, I-NFTs are not affected by crypto crashes, as they are backed by real-world assets, Intelly's I-NFTs are priced based on the value and profitability of the underlying ınvestment property. And the related tokens/smart contracts provided/developed by Intelly Ltd are all regulatory compliant.
In summary:
With its unique approach to tokenization and Fractionolized-NFT technology behind it, the Intelly platform is revolutionizing how real estate investments are made. Tokenization allows individuals to hold fractions of assets for income.
Intelly is able to provide its community with Investments that are high yield but only require a low entry capital. And with the variety of global investment options, Intelly allows its investors to find just the right investment for them.
The Intelly platform is where investors can see all ongoing investments. The platform offers our community global investments from the whole spectrum of real estate. Investments are in tokenized form, ready to be invested in.
Go ahead and explore the Intelly platform. The right investment is just one click away!
Please follow and like us: