Goblin project, what is it? Discover all that characterizes this project and its token and direct access to the official website.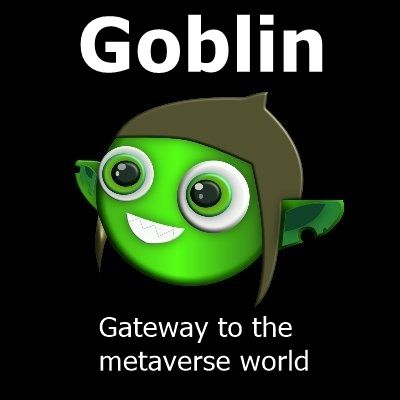 Goblin, the gateway to the world of the metaverse.
GOBLIN Coin is the NFT-based game IDO platform on Binance Smart Chain.
This platform will allow game developers to raise funds by pre-selling unique in-game assets in NFT format.
GOBLIN Coin GameFi Labs is a self-sustaining game incubator for the WEB3.0 era. It provides game developers with a complete GameFi game design system and technical support to help game developers more easily complete blockchain game development. P2EGA is a play-win game guild alliance. We hope to help millions of low-income people earn more profits from Play-to-Earn games and bring more users to the game!
Goblin token:
$Goblin is a token on the Binance Smart Chain with several impressive features.
The total circulation source of the Goblin, designed with the burning mechanism, will be cut off exponentially. In addition, the combustion mechanism, the innovative Auto Liquidity function and NFT are combined, resulting in a rapid increase in Goblin liquidity. One of the key features of Goblin is its large-scale implementation of decentralization, which is rare for other tokens.
Combining these three outstanding features, users can get a powerhouse token from anyone but the community.

Black Hole Algorithm
The black hole had 40% of the supply at the time of launch. As a team, 1% of the income to be obtained from NFT revenues will be sent to the black hole by repurchasing circulating tokens every month. This causes the black hole to grow exponentially and the token supply to burn exponentially.
Safe Automated Farming
5% of all transaction fees are distributed to beneficiaries. As soon as you start holding, you will see a wealth accumulation in your wallet. All wallet owners have a contract that will accumulate extra USDT in their wallets with every purchase and sale.
100% Decentralized
The goblin token is community-run and managed by volunteers, as the ownership of the contract is burned and the launch is seeded entirely in liquidity.
Please follow and like us: