Ginoa, NFT & Metaverse Price Expert. Ginoa will find you the best bargain, discover how.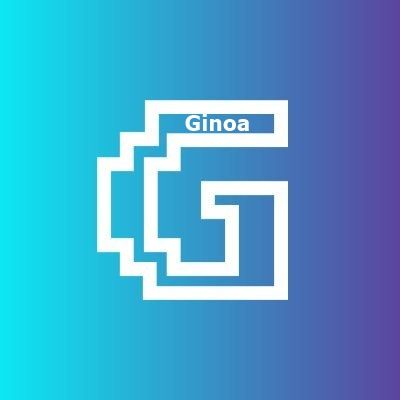 Here Is An Artificial Intelligence That Does NFT And Metaverse Expertising Through Using Amazon AI.
This time, the NFT news is marked by a very important project, find out why for yourself.
Here is as a first NFT expert that aim to set first succesfull autonom NFT trader as well. Accoring to this reason Ginoa will give priority to users that believe in the path of Metaverse, Web3 and NFTs.
Ginoa, product description:
Here is a first and only NFT expert in the world. Ginoa identifies NFTs and gives them a fair price. This IA provides fair price information about products by scanning the market with Amazon artificial intelligence infrastructure.
Thanks to the fair price information, the buyer or seller learns the current value of the related crypto assets (NFTs). Artificial intelligence works 'fully synchronized' with main network, identifies the most liquid products, eliminates the risk of scams, unsuccessful projects and counterfeit products with low volume and few users.
This ecosystem provides NFT expertise service to the user for free. Ginoa is not a market place, it is only an expert on NFT, gives a fair price and directs it to the market where the relevant product is traded.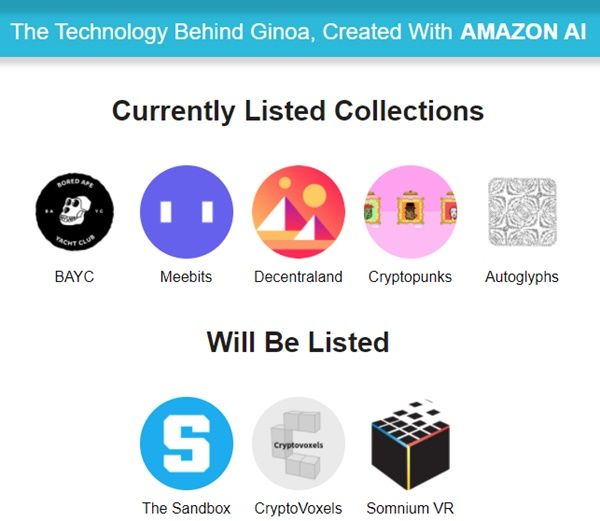 Token Description
GINOA token as BEP-20 standards.
Total supply: 50.000.000
Contract Address: 0x2ff90b0c29ededdaf11c847925ea4a17789e88c3
1 million token will be offered to the public on our site. The remaining tokens will be offered to the public on the exchanges at certain intervals and with an increasing price. Visit our Token Sale page for more details.
What does Ginoa actually do?
Essentially, it is an artificial intelligence based NFT pricing service. In fact, this AI offers a price for NFTs in collection based on the rarity of the properties they possess. The "Price" part you see in the examples shows the current price of the NFT. In the "Ginoa Price" part, we see that the artificial intelligence calculates the real value of this NFT based on its properties. In the "ROE" part, the profit you will make if you trade is shown.
The AI performs this process by storing historical sales data. A long training time and a lot of processing power have been spent for the artificial intelligence model to produce the most accurate results.