Fundum Capital revolutionizes real estate, find out how? When cryptocurrency allows a new type of investment.

Fundum Capital, real estate investment reinvented.
Real Estate property that is mortgage-free becomes profitable for both the owners and the holders of the FND Stable coins.
Tokenizing new property adds a new financing model and disrupts the current mortgage system ruled by banks.
Rental income rights are sold using FND STABLE COINS and holders of the FND Stable Coins will earn a residual monthly return paid in FND Tokens.
FND Stable Coins can only be purchase with FND Tokens. This creates even more demand on top of the trade volume we create by adding monthly recurring and increasing rental income to our economy.
Further a quarterly manual burn of FND Tokens will decrease the supply and create a more stable economy overall.
Total amount of Tokens – 100million and decreasing.
As an investor, you purchase either or both the FND Stable Coin connected to one or more Real Estate Properties and/or the tradable FND Token we use as payout for the rents.
By holding a certain amount of FND Stable Coins you purchase the right to receive the percentage of the rent that corresponds to the amount of Stable Coins in your wallet.
What best represents decentralized finance in the real estate market is the tokenization of apartments, houses, etc.
Fundum Capital, 3 types of real estate investments possible:
With a large portfolio of properties we own there is a broad selection for investments available. We offer investments in Commercial, Residential and Hospitality Properties. We only offer properties that have rental income so your investment will render guarenteed residual income.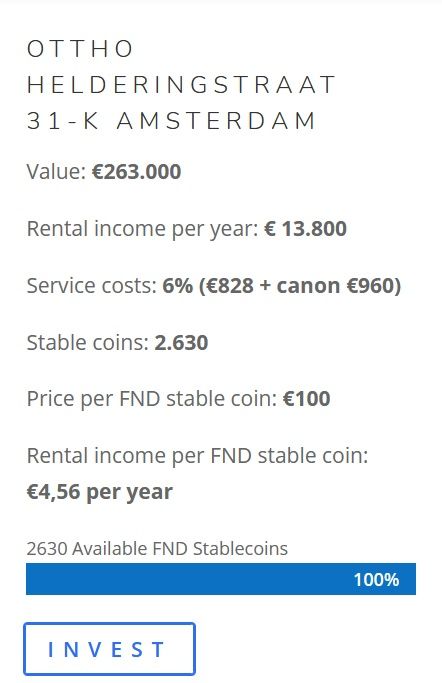 Commercial property is real estate that is used for business activities. Commercial property usually refers to buildings that house businesses, but can also refer to land used to generate a profit, as well as large residential rental properties. Commercial property includes malls, grocery stores, offices, industrial estates, manufacturing shops and more.
Residential real estate can be single-family homes, condominium units, apartments, townhouses, duplexes, and so on. The term residential rental property distinguishes this class of rental real estate investment from commercial properties where the tenant will generally be a corporate entity rather than a person or family, as well as hotels and motels where a tenant does not live in the property long term.
Hospitality Property means a full service or limited service hotel or resort, a condominium or timeshare hotel or resort, an extended stay property, or a conference center, and other facilities incidental to, or in support of such property, including without limitation, restaurants and other food-service facilities, spas, golf facilities or other entertainment facilities or club, conference or meeting facilities and Intellectual Property related thereto..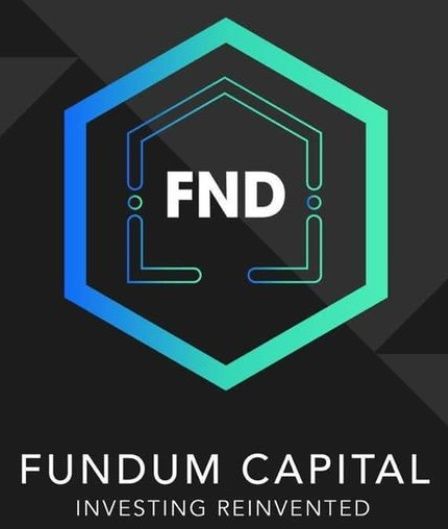 Fundum Capital and its FND tokens:
The ownership rights you gain by holding the FND Stable Coins will result in monthly residual payments based on the percentage of rights you own. These payments will be done in FND Tokens.
These FND Tokens will be tradeable on different markets and exchanges causing the value to increase whenever there is rising demand for our currency. The more Real Estate Properties we add to our portfolio the more demand will increase for FND Tokens since all payments for the rent ownership rights will be done in our currency.
Want to know more and discover properties for sale?