Football Fantasy Pro more than just a game. Fantasy Football is evolving in the world of cryptocurrency. Discover a captivating game.

Football Fantasy Pro, build your very own Football team in crypto and compete on tournaments to win daily, weekly, monthly prizes and much more!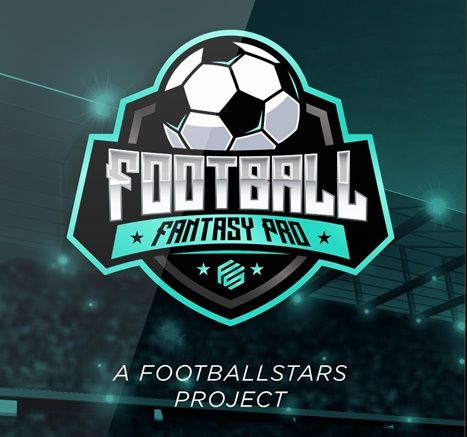 Football Fantasy Pro, game objective:
Create your own team, create your own story.
Experience the closest thing to being a real manager by taking charge of your very own football team, playing and competing around the globe in your own way!
Earn points based on your players performance during the week and specific tournaments. Make your strategy and do your best to reach the top. High scoreboard players will be rewarded everyweek!
Make your own strategy, recruit the best players and lead your team to the victory.
4 points to remember:
A fair game for everyone
Everyone starts with the same amount of points to spend on players from day one. No advantage will be given to anyone.
All players from the 5 top leagues will be available initially
Build your team with players from the Spanish, English, Italian, French And German league. Football legends will be available in legendary tournaments, imagine having Cruyff, Pelè and Maradona in your very own team!
Advanced Football Fantasy Pro App
Enter to a new team coaching dimension with the Football Fantasy app. You'll experience the football in the crypto world as never you've done it before.
Prizes every week, every month and many tournaments
A wide variety of prizes will be awarded, both digital and physical, such BNB Tokens, Football Fantasy Pro Tokens, NFT Cards, Signed Football Players T-Shirts, among many other prizes.
Community Powered with more than 25,000 active members in the Telegram Group, more than 22,000 twitter followers, FootballStars becomes the biggest football project in DeFi.
Join with more than 20 players such as Marcelo Brozović, Arturo Vidal, Mateo Kovačić, Ivan Perišić, Andrea Ranocchia, Samir Handanovič, among many others.
Football Fantasy Pro Tokenomics
There's a 8% burning system in each transaction.
– 2% will be used to buy-back on FootballStars, tokens will be burned.
– 3% will be used to buy-back on Football Fantasy Pro, tokens will be burned.
– 2% will be used for marketing, partnerships and centralized exchanges.
1% will be distributed among all players.
Total Supply: 100,000,000
Legendary players will be available shortly after the launching of the app. Mechanics will be unveiled before launching.
Please follow and like us: