Fandom(FDM) is redefining the way of communication between creators and fans. Learn more about the features of this blockchain project.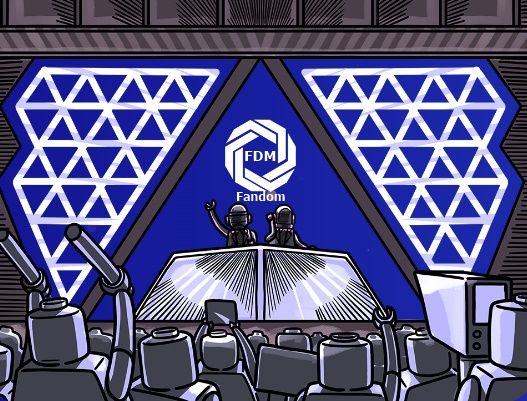 Fandom is a blockchain project focused on solving the problem between creators and fans.
In the traditional entertainment business, the profit creators make were shared between business entities and artists.
While the growth of artist is largely thanks to fans, no profit has been shared. Especially for the early-evangelists who played a crucial role in making the creator, their timeless effort has not been properly appreciated.
Fandom is the blockchain project enabling a stronger connection between creators and fans. With the profit being shared, it is likely that fans become more motivated to promote their creators.
To make this happen, Fandom Foundation will partner with Fantrie, issue NFTs, form a governance forum, and make Creator Tokens.
In the traditional stock market where fans invest in entertainment businesses, when they invest in the company, it was not directly investing in the creator. Most commonly, entertainment companies had numerous creators to support, and the relationship between the company and the creator was by contracts, which meant that creators could leave the company by the end of contract.
FANDOM provides the token ecosystem for fan business.
Furthermore, many companies were unlisted which meant there was no way to invest even if the fans wanted to. Even when the fans succeeded in purchasing unlisted stocks, those stocks were hard to trade, stockholder meetings were hard to participate, and not much fiscal information was open. There was no reason whatsoever for the fans to buy the stocks.
All of this can be solved by blockchain technology.
Fandom, FDM token, what can I do with it?
Acquire Trie in Fantrie(our main partner)
In order to be able to see contents in Fantrie platform (our main partner), you need Trie.
You can use Fandom (FDM) among other payment methods.
Fandom is holding a discount event for users paying in FDM.
Trade NFTs in Fantrie (2Q 2022)
NFTs are one of the most popular contents in Fantrie. It is sold in the name of 'Pebbles.'
In the 2nd quarter of 2022, NFT resell market is scheduled to launch. FDM can be used by the users when they trade each other.
Content Boosting (4Q 2022)
Currently, Fantrie platform is operated in a discrete way. It is not possible for users to discover new creators within the platform.
This is going to change as new ways to advertise their own page is going to be available. The mechanism is going to work similar to how Google Ads is working with the introduction of auction based cpm model.
Advertise in the Platform (4Q 2022)
With the large fanbase in the platform, corporate advertisement will be available through FDM tokens. Creators need to abide by guidelines provided by the advertiser.
Not to mention being able to participate in the governance of the project as well as in stacking.
What is Fantrie?
Fantrie provides creators with a way to make profit by sharing exclusive contents for their paid viewers. Most of the creators in social media had to advertise products. Sometimes they advertised without publicly annoucing that it is an ad, which brought mighty controversy among fans.
By providing premium contents and receiving subscription fees, Fantrie is beneficial for both the creators and fans. The creators can make profit, the fans can enjoy exclusive contents, and this makes closer connection.
NFT-based content can be produced for all content on Fantrie, including music, videos, and photos produced by creators. Content can be sold either to one person, or to a certain number of people.