BH Network, discover the characteristics of this DeFi project. Get all the basic information and direct access to its official website.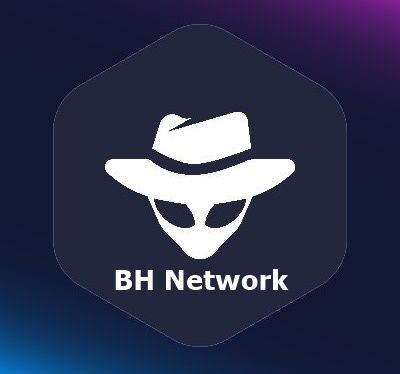 BH Network, what is the main objective of this project?
When DeFi News is interested in freelancers, we have to tell you about BH Network.
The primary purpose of the BH Network project is to create a sustainable, community-orientated digital asset. Marketplace with cryptocurrency as the primary transaction currency.
Too many fiat currency marketplaces have ongoing, seemingly unsolvable issues such as:
The ability to scam users (i.e., chargebacks after receiving digital goods)
High fees
Long cash withdrawal times
Biased viewing based on possible fake reviews
Not newcomer-friendl
The BH Network team aims to solve these issues and more with a decentralized Marketplace using the Elrond blockchain infrastructure.
BH Network, the solution to many problems, which ones?
Regulations facing the financial sector are monumental. While directives such as the Money Laundering Directive and E-Money Directive are remarkable for their purpose, they pose a problem to all freelancers, current, and future. Whether you are an internet veteran or a complete newcomer, you will need electronic services such as:
Advertising
Affiliates
Content
Documents
Domains
Graphics
Influencers
Security audits
SEO services
Social media management
Web design
Websites
And much more
The inability to control electronically sent products and services leads almost all payment processors to deem them as threats. Therefore, they scrutinize every transaction with a fine-toothed comb.
Solution:
It's important to say at the outset that the team in charge of this project is made up of freelancers from all over the world and understands the need for excellent service and is ready to provide it.
The ultimate goal is a fair marketplace where all freelancers, agencies and businesses can buy and sell electronic goods with minimal fees, fewer restrictions, and a unique and constantly evolving environment that matches the needs of its customers.
The BH Network uses the Elrond Network Blockchain, allowing for seamless, low latency transactions gaining confirmation in less than a few seconds [10].
In fact, the technology created for this project as well as the existing technology that is available allows to reduce exponentially the number of buyers or sellers scammed exponentially. Blockchain technology will never allow chargebacks, and our escrow system will guarantee the total satisfaction of both parties.

The Internet of Freelancer:
BHNetwork believes in community and equality, that's why it will be created a token with a dedicated community.
A marketplace for everyone from new freelancers to large companies, where everyone is treated equally,
with the right to voice their opinion, to be heard and to act on the decisions made.
The world is evolving, and this is the evolution of marketplaces. Take back control of your money. Pay less, get more – Fees are overrated and overpriced; why pay 20% fees when you can pay ~3-5%?
The digital community deserves a space in the cryptocurrency market; they are the backbone of the internet, and without the community, there would be nothing.
Please follow and like us: