ApeX, discover its ecosystem. Here is a summary of its main features and direct access to its official website.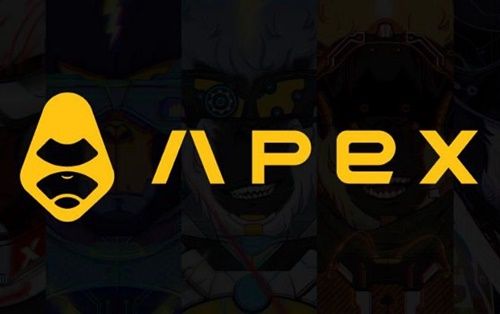 ApeX Protocol, the decentralized derivatives protocol.
This is a presentation of a decentralized, non-depository derivatives protocol that facilitates the creation of perpetual swap markets for any token pair.
Key features of the ApeX Protocol include:
Permissionless cryptocurrency perpetual contract trading with leverage
Elastic Automated Market Maker (eAMM)
Protocol Controlled Value (PCV)
In the context of the decentralized finance news marking 2022, we are pleased to present
an innovative derivatives protocol to provide Web3 users with the ultimate derivatives trading experience.
ApeX Token Introduction
Every DeFi protocol has its own protocol token, and this protocol is no exception. Its native token, $APEX, is built upon Ethereum.
The contract address is:
0x52A8845DF664D76C69d2EEa607CD793565aF42B8
APEX is the native token of the protocol with a maximum supply of 1,000,000,000, and will serve the following utilities:
Governance: Token holders are entitled to submit and vote on protocol governance proposals.
Protocol Incentivization: Users can earn APEX tokens through participation rewards and liquidity mining on the protocol.
Staking: Users can stake the tokens to earn rewards in APEX tokens.
This project is a decentralized, non-custodial, permissionless, censorship-resistant perpetual derivative protocol that enables the introduction of perpetual swap markets for any token pairs. It allows users to relegate crypto derivatives on the Ethereum blockchain with no intermediaries involved while maintaining total control over their private keys.
This protocol is incubated by Davion Labs, a blockchain-impact and crypto incubator that focuses on solving most of the challenges and market opportunities in the Web3 revolution.
ApeX Mission and Philosophy
This protocol aims to empower traders around the world by enabling open and transparent financial tools that can help preserve and grow their wealth.
The goal is to foster financial inclusion and make crypto derivatives trading more accessible so that everyone can truly own their trades and be a part of the exchange itself.
Users and participants will be incentivized as follows:
Liquidity providers on non-PCV pools: Enjoy liquidity mining rewards from swap fees and associated leveraged trading fees (spreads, funding fees & liquidation fees). On PCV pools: Users will be able to purchase the governance token, ApeX, at a discount.
Referral incentives: Users will also be incentivized when they refer this protocol to their friends. Under the referral program, users stand to earn referral fees of up to 30% of referral transaction volume.
Staking: ApeX token holders and ETH pool, APEX-ETH liquidity providers will be rewarded with the tokens through staking based on a formula rewarding a combination of amount and lock time. Staked ApeX tokens will also provide greater value capture and voting power.
30% of the trading fees on the protocol will be allocated based on a weighted average to all users who've successfully staked $APEX.
Trading and other activities: Users who trade on the protocol will be rewarded with the token through trading rewards, retroactive mining rewards, and other trading activities.
Please follow and like us: