ACEToken, a unique utility token, why? Discover its characteristics, its utility as well as the direct access to the official website of the token.
ACEToken is a unique 100% decentralized crypto-currency initiative based on the BEP-20 community, designed to give real value and enhance value creation for its participants.
Its initial implications are in the PPE and green energy sectors. The goal is to use the funds raised through token sales to secure production contracts and equity in viable green energy projects. This token enhances wealth creation for investors and the community by returning 50% of the profits from PEP sales and investments to the cash pool.
This project must be 100% community based. The objective is not to obtain a corporate governance on our project. The team behind the project has chosen to be represented by a company based in the USA (Florida). This means that it is subject to some of the most stringent laws and regulations regarding governance, taxes, tax returns, etc.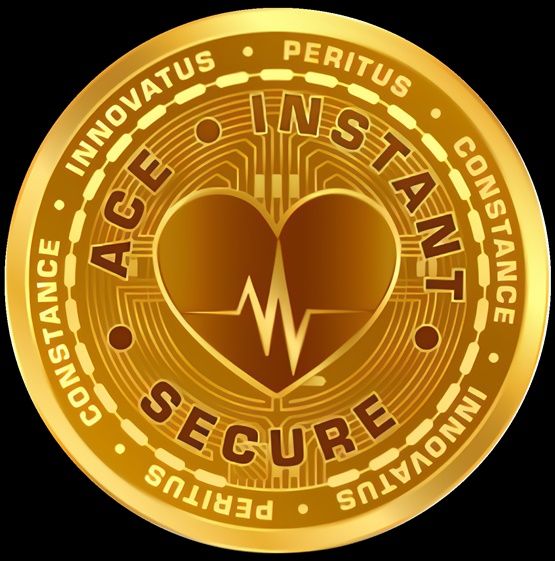 ACEToken, why is this token unique?
Here is the project team's answer to this question:
ACEToken is based on real world commercial transaction economics where we invest profits and dividends into our liquidity pool, thereby enhancing the value of the ACEToken. The traditional model seen in other crypto currencies rely primarily on market movements based on supply and demand to drive price changes.
Concept:
Create a system that would allow buyers a secure mechanism to procure and provide Personal Protective Equipment (PPE); deliver the products; and return profits to the token holders. Additionally, the same system will be able to fund not only PPE procurement securely, but also expand into funding green energy projects in manufacturing, warehousing, housing, and transportation.
Help like-minded individuals net the highest returns with the lowest risk, with minimum effort. Harness the unique capabilities inherent to cryptocurrency and deliver numerous financial and security benefits with low friction and easy access.
Ace Holdings Global Inc. and the ACEToken will deliver the functionality of services combined with solutions to a number of pressing issues into a single turnkey operation that offers multiple benefits to users; while avoiding the need to be involved with and or monitor multiple products and processes to meet the same end needs.
The combination of the supply chain with the integration of the manufacturers and the benefits of cryptocurrency investing is within everyone's reach.
ACE Token, sale model:
Ace Holdings Global Inc. has structured the ACETokens sale to comply with applicable regulatory requirements. The token sale will be structured as a combination of (1) a reward based crowdfunding campaign, where contributors will receive ACETokens for their donations, (2) an online sale at market prices, where consumers can purchase tokens and add to their portfolios.
ACE is building a curated marketplace of manufacturers, producers, buyers, and payment processing providers powered by blockchain technology and accessible via mobile and offline locations. Supply chain and procurement of medical supplies around the world is broken, and industry experts forecast that it will not return to normality for at least 24 months. A new system with a different approach needs to be created. Increased online shopping and public restrictions due to Covid-19 have resulted in increased digital payments. This has also contributed to increased fraud for consumers and increased chargebacks and disputes for merchants.
The ACETokens is a BEP-20 token. The total supply is 1,000,000,000,000 (1 trillion) tokens minted (not minable), to be distributed as follows:
3% Reserves
5% Advisors
3% Marketing
7% Growth Initiatives
17% Ecosystem
15% Team
50% Public
In conclusion, it can be said that the properties of ACETokens are particularly interesting for micropayments in the new sharing and service economy.
Unlike bank transfers, ACETokens transactions can be cleared and settled without intermediaries, which is especially important for costly, cumbersome, and opaque cross-border payments.
A central bank digital currency could help counter the monopoly power that strong network externalities can confer on private payment networks.
It could help reduce costs for individuals and small businesses with limited or expensive access to banking services and enable long-distance and cross-border transactions.
Please follow and like us: