Moon Tropica, what is it? Here is an introduction to this ecosystem and direct access to its website.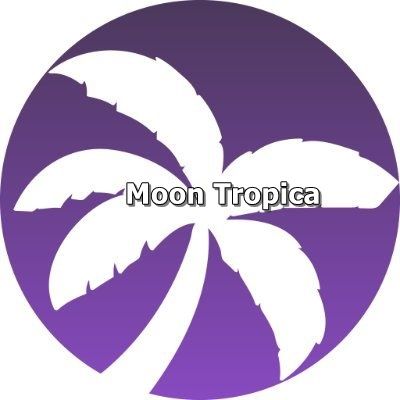 Moon Tropica is a interoperable, community inspired, nostalgic RPG style gaming ecosystem fueled by crypto culture and trending events.
Moon Tropica, introduction:
Here is an expansive open world experience targeted towards the nostalgic feel of the classic games of your childhood while incorporating community, crypto culture and current events.
Travel the islands, unlock quests, solve puzzles and conquer dungeons on your way to ever growing glory!
Players will be able to acquire digital real estate, craft valuable items/armor, obtain/upgrade weaponry and create a business storefront for monetization purposes.
The native currency $CAH will be used to buy and sell assets in the Moon Tropica metaverse.
Gameplay:
Moon Tropica proposes a gaming experience that will be released in multiple phases. The reasoning behind this will be for retaining momentum throughout its life cycle and prioritizing growth within the ecosystem.
By focusing our attention on the gameplay mechanics and continually adding features and functionality while increasing the complexity and growth of these features we will be able to continue to build off a strong foundation and adapt to demand and market trends well into the future.
The initial launch will provide liquidity for the CAH token followed by players being able to make transactions and store their digital assets.
Interactions between other players expand as the world elements are built out. The overall experience will make Moon Tropica a competitive blockchain-based alternative to existing gaming platforms.
Ecosystem:
People who follow the news of the metaverse cannot miss this ecosystem which comes to bring its contribution in an original way to this ecosystem.
Here are some characteristics to remember:
Find your role in the Moon Tropica metaverse
Be one of the few who can supply certain assets to other players
Become an in-game entrepreneur and own a business to earn while you're asleep
Build and personalize your own spot in Moon Tropica
Be one of the few who possess scarce assets
Native Token
$CAH is the Native Token for this ecosystem.
The token is used in several different ways throughout Moon Tropica.
Staking
Battle Wagers
Locked Liquidity
Currency for purchasing in-game assets
CAH token is a critical part of this ecosystem. The team is continually working on establishing multiple mechanics that ties it intrinsically to this ecosystem and its value through DeFi components.
In summary:
Here is a robust and expansive gaming ecosystem inspired by the crypto community and its exclusive and vibrant culture. This platform captures and echoes the events of real-world crypto and introduces them into an extraordinary gaming world for players to explore.
This ecosystem differentiates itself by having an unpredictable storyline that builds as time goes by capturing the attention and imagination of the player. Moon Tropica's storyline concentrates on real-world crypto events and is designed to unfold dynamically for maximum engagement.