MetaFastest, NFT game. Discover its ecosystem with its characteristics, objectives and direct access to its website.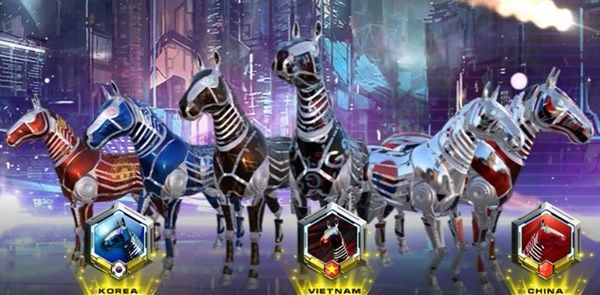 MetaFastest is a NFT-based racehorse game. Bring your horses back to life on the RaceTrack.
MetaFastest, how it works:
MetaFastest users can trade with any of the ethereum foundation's tokens. MetaF GAS tokens are used to trade racehorses or it can be used in the market in MetaFastest game. MetaX tokens can be gained via DEX, game participation, event through leaderboard and airdrop.
They can purchase and sell it on the STAKING META.F cryptocurrency exchange and exchange with cash in their cryptocurrency wallets. Within MetaFastest platform, there are MetaF GAS, STAKING META.F and MetaX TOKEN and they are based on polygon and tron coins. All coins are synchronised with all Ethereum wallets.
This game that is sure to please those who follow GameFi news and like to discover new games is captivating, find out more about it below.
Terms of MetaFastest
There are technical terms to remember for dimensions of racehorses. FS means Speed at departure. MS stands for Race Medium Speed. Finally, LS is Speed at the end of the race. Bearing the terms in mind can really help enjoying MetaFastest NFT game more.
Within MetaFastest NFT game, racehorses are distinguished by gender. Male and female racehorses take place with or without children which makes the game more entertaining with the unique features. Also when it comes to going races, it is compulsory for the horses to mate with each other and can generate profits for owners. A female racehorse can get ownership of a foal born after paying for mating when horses breed.
MetaFastest, features:
This ecosystem has a lot of features that can be called the strength. One such feature is that it includes retired horses as dynamics that affect growth and growth. the evolution of racehorses This introduces the realistic elements of horse growth and observation. Gradually reveal potential and add time elements to add novelty. Depending on the competition environment, all new players will be given the opportunity to manage racing that the champion will never dominate.
Users can customize own Horses. Various types of parts and skins for NFT. More information will be announced soon.