FITE, web 3.0 "fitness to earn". Discover all the features of the project, its benefits and much more.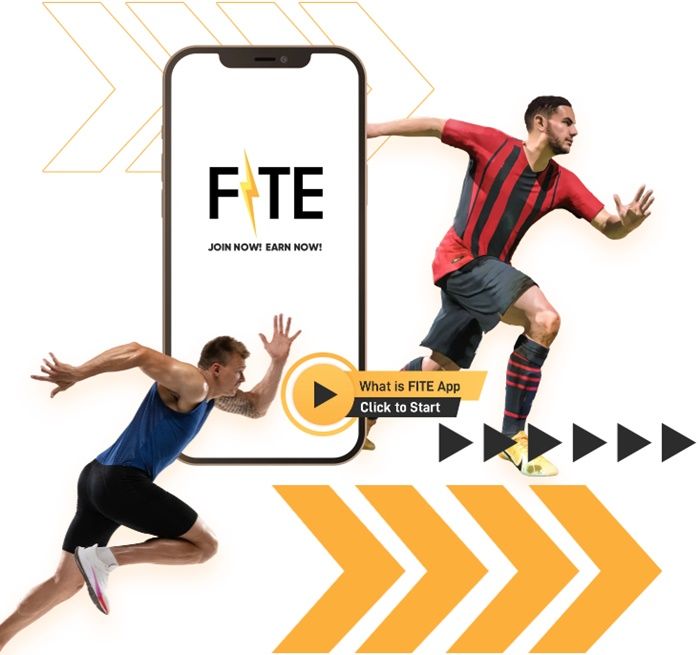 FITE is a web 3.0 fitness to earn project focusing on the health problem of people.
Here is a project that was created in 2018. All the founders are sports lovers. They believe that people like to express themselves through physical activity. They may be gifted with stamina, energy, strength, agility, and perhaps passion.
Fite, goal and mission:
Goal:
The goal of FITE is to make fitness more interesting and more people join the fitness area.
Mission:
1. Build the platform for fitting fans
A good society tract more fans together to build great, so a successful and stable platform is necessary for FITE.
2. Protect the private data
On the blockchain, everyone is anonymous, and all transactions are processed publicly and searchable. No one could steal or hack private information. Safe private data is one of the basic requirements for FITE.
3. Make fitness funny
FITE supplies the virtual FITER for every member, players can customize their virtual role, and these virtual roles can do fitness with players. FITE believes funny fitness is the power for most people. Also, we will add more elements at FITE.
$FTE, tokenomics:
$FTE is the governance token for FITE, and people can earn FTE in fitness activities or buy FTE at Pancakeswap.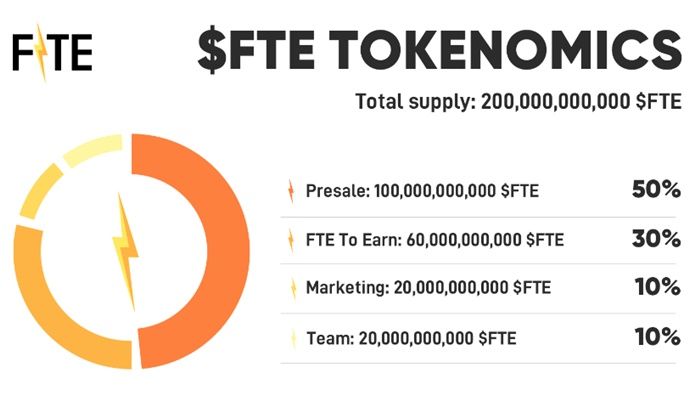 NFTs:
These coins are designed to be unique. They are used to identify a specific owner. For example, if you own an NFT, you will receive a deed proving ownership. If you buy an NFT wearable on FITE, the wearable will be your property and the FITE coins will be the deed of your property. Once you own the NFT (and its underlying FITE token), you can use or sell it however you want. You can set any price you want in the blockchain world.
FAQ:
What is unique about this ecosystem?
It is a web 3 fitness that focuses on people's health issues. The full name of FITE is Fitness To Earn. Extracting daily rewards to motivate people to exercise. On this platform, people can share their experience and health data with others, so it is also a social app.
Is it possible to buy native NFTs?
Yes, each NFT is unique and portable. Users can purchase them on the NFT marketplace of the platform.
What can $FTE do?
Holders can increase the membership by the amount of $FTE and spend $FTE to increase the power of NFT, and voting.
FITER
Each user will choose an FITER when they first sign up for the application. Each FITER will have a unique NFT wearable, for example, specific wearables can allow users to submit their activity results multiple times a day (which in turn allows more opportunities to earn $FTE). There are ten customizable wearables (8 wearable item slots).
Society:
Fitness has its society, this ecosystem is also interested in it. Members can post their stories and photos on the platform, which makes it colorful and interesting as a social and fitness application.
For the co-fit mode, everyone can invite or match an unknown person to work out with them on Web 3.0. The person who has the same number of fans as you, but you can pay $FTE (the amount that the person set) to invite him/her to work out with you, there is no extra charge for the co-fit mode.
Also, people create their media on the platform to increase their fan base.