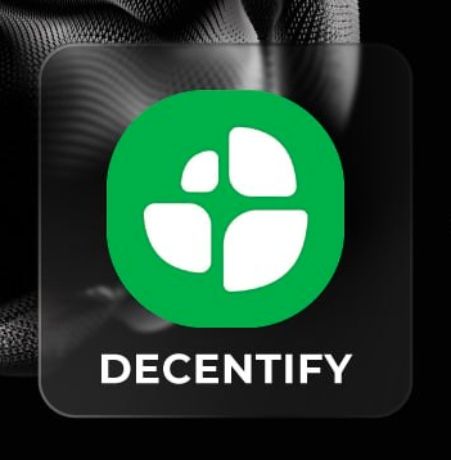 Decentify, the platform that is revolutionising the way people access and enjoy music. Find out more about its features and its official website.

Decentify is a platform that allows users to explore and listen to a vast selection of music from various creator communities in the Web 3.0 world. What sets Decentify apart is the use of its utility token, $DFY. Users can use this token as a utility within the platform to show loyalty to creators.
The rise of Web 3.0 has brought about a new era of decentralization, allowing for greater user control and ownership of their data and content. In this new world, a platform called Decentify is revolutionizing the way people interact with music.
Decentify, its characteristics:
Decentify's loyalty program is designed to incentivize creators to produce high-quality content and engage with their audiences. As users listen to music on the platform, they earn loyalty points that can be used to reward their favorite creators. These rewards are paid out in $DFY, providing creators with a tangible benefit for their hard work.
The $DFY token is an BEP-20 token, which means it is based on the BNB chain. It is used as a means of payment within the Decentify platform, allowing users to access exclusive content and services. For example, users can use $DFY to purchase new releases, access premium content, and even tip their favorite creators. By using $DFY, users can also access the platform's loyalty program, which rewards creators for their contributions to the platform.
One of the key benefits of this project is its decentralized nature. By using blockchain technology, this ecosystem ensures that all transactions are transparent and secure. This means that users can trust that their data and content are safe and that creators are fairly compensated for their work.
This ecosystem is also committed to supporting independent creators and communities. By providing a platform for these creators to share their work, this project is helping to democratize the music industry and provide opportunities for underrepresented artists.
In conclusion:
This platform is a revolutionary platform that is changing the way people access and enjoy music. By using its utility token, $DFY, users can access exclusive content and services while also supporting their favorite creators. With its decentralized nature and commitment to independent creators, Decentify is a platform that is poised to make a significant impact on the music industry in the years to come.
Please follow and like us: