Apple Decentralized Stock Trading. Here is the technical analysis of the Apple stock that you can now trade in a decentralized manner.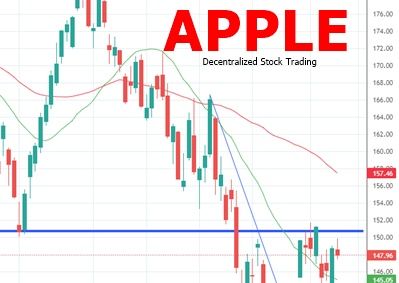 Apple decentralized stock trading, is it possible?
Yes, absolutely, without KYC, without registration, but the best thing before starting is to always stay informed about what the price is doing and what it could do in the future.
Apple Decentralized Stock Trading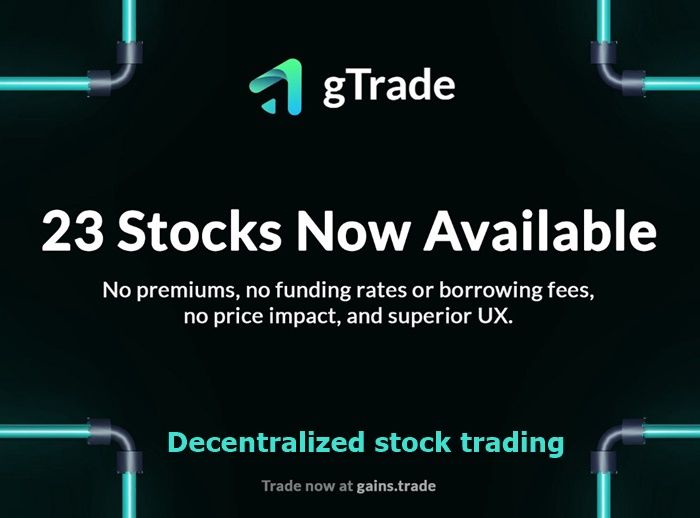 Apple ( AAPL ), my opinion

:
My pivot point is located in the area: $ 156
Comment: The 20 moving average in green is well above the 50 in red, which is positive for taking a clear buy position. On the other hand, a retracement of the price towards the 20 moving average is possible, it would be without consequence in the medium term if the price rebounds on this zone.
Apple, technical analysis (daily):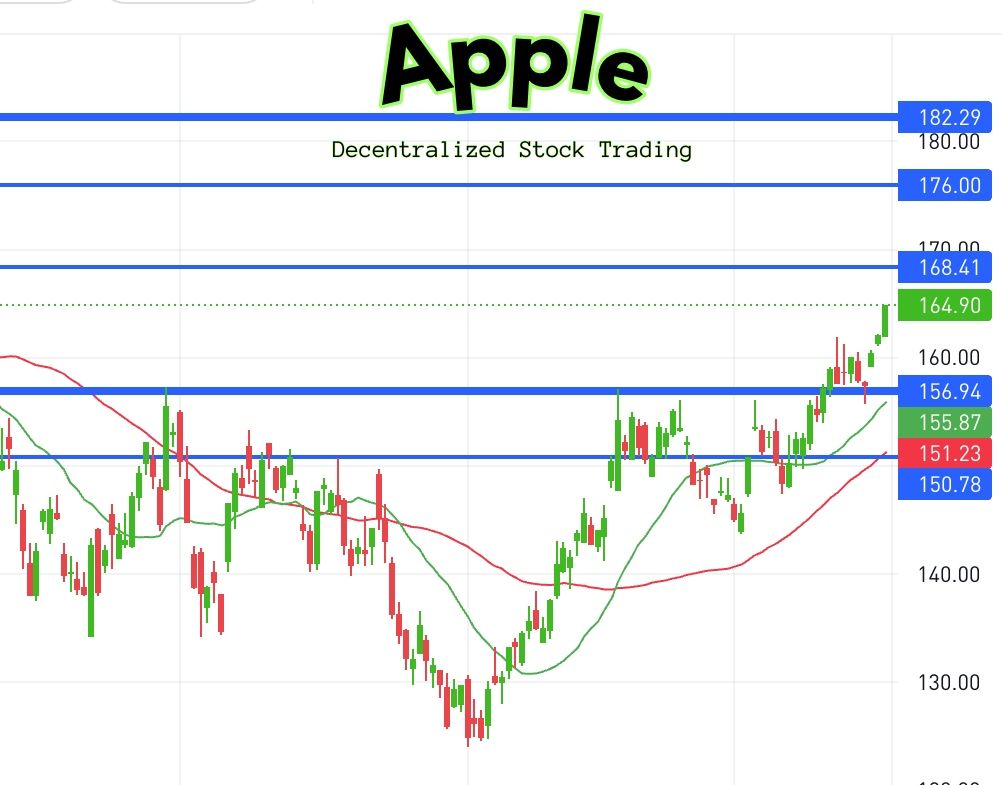 Apple share price is 164.84 while AAPL 8-day exponential moving average is 160.42, which is a Buy signal.
The stock price of AAPL is 164.84 while Apple 20-day EMA is 156.90, which makes it a Buy.
Apple 50-day exponential moving average is 151.83 while AAPL share price is 164.84, making it a Buy technically.
AAPL stock price is 164.84 and Apple 200-day simple moving average is 149.05, creating a Buy signal.
Apple, buying or selling right now?
The RSI is above its neutral zone of 50. The MACD is positive and above its signal line. In addition, prices are above their 20 and 50 moving averages (located at 156.097 and 151.4628 respectively). Finally, prices are currently above their upper Bollinger Band (located at 164.8574). This remains bullish for now, as long as the supports mentioned on the chart hold.
⇓
⇑
Did you know that it is now possible thanks to this decentralized trading platform, gTrade, to trade without having to send your money to a broker, you trade with Metamask account. Discover decentralized trading of US stocks and don't depend on brokers anymore.